Kitchens
Are you looking for kitchen remodeling services in Milwaukee?
Stress-free kitchen remodeling done local, done right
---
Kitchen remodeling can be daunting but well worth the time and effort in the end. Put the most essential room in your home in good hands with Plewa Property Services. We are an experienced kitchen remodeling contractor based in Franklin, WI.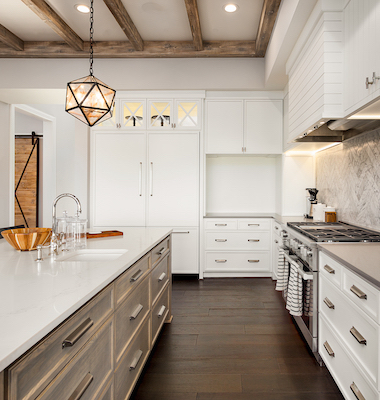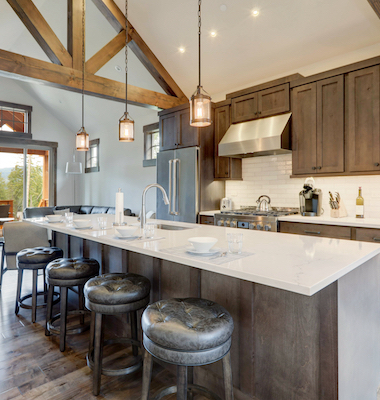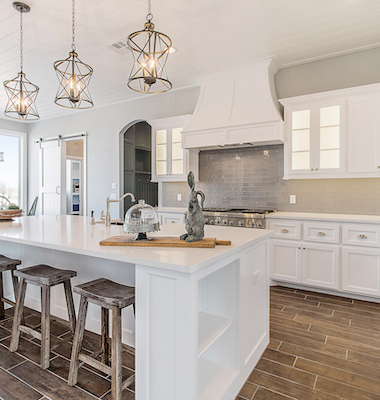 Not just a kitchen – a masterpiece in living
Transform your kitchen into a space you love
---
Our kitchens are the gathering places for our families and friends. It's where we host dinners, help the kids with homework, and make lasting memories. When a kitchen isn't working for you, or if the design is making it look outdated, it's time to rethink your kitchen. The good news is you don't have to go at it alone. Plewa Property Services is here to provide you with all the kitchen construction services you need. So bring us your vision, and we'll help you rethink your kitchen's function to add style and long-lasting value. Our 35+ years of construction knowledge means we know what trends stick and what is just a fad. Maximize the investment in your remodel and get the most out of your kitchen with Plewa Property Services.
It doesn't matter the size or scope of the kitchen remodel. Our design and construction specialists will be your partner for brainstorming creative solutions to space or budgetary challenges.
Quality kitchen remodeling services
Our team understands the importance of a well-constructed kitchen. We have years of experience in home remodeling and construction, so we know how to ensure your vision is brought to life in a realistic and budget-friendly way. A well-rounded team of expert contractors fully addresses the challenges of a kitchen remodel, from color matching, dismantling existing cabinetry, and plumbing fixture installation. We have the tools and experience you need to craft a special kitchen personalized to your Cudahy home. With an A+ rating from the Better Business Bureau, trust us to take your project from start to finish flawlessly.
Free Estimates

New Construction

Color Match & Painting

Electric Installation

Plumbing & Fixture Installation

Finish Matching